Last updated on July 19th, 2022 at 12:09 pm
As a
BetterHelp
affiliate, we may receive compensation from BetterHelp if you purchase products or services through the links provided. theMentalDesk.com may be compensated for referrals by the companies mentioned below. As an Amazon Associate we earn from qualifying purchases.
Does the thought "I hate myself so much it hurts" regularly cross your mind? If you are full of emotions of self-hatred then you know the frustration it can cause. It can worsen any pre-existing mental health conditions like stress and depression and restrict your overall potential in life.
If you want to overcome the emotions of self-hatred, it's important to acknowledge the symptoms and signs, recognize the primary triggers, understand the powerful consequences it can have in your everyday life, and ultimately, work out a way to overcome these emotions of self-hatred and build healthy coping mechanisms to make you feel better.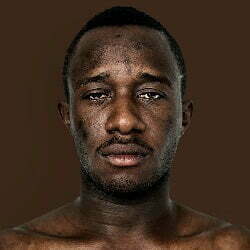 Signs of Self-Hatred
Listed below are some of the most common signs that you might be dealing with self-hatred, apart from dealing with sporadic thoughts about hating yourself.
Fear of dreaming big

Low self-respect

Cynical standpoint

Uncompromising thinking

Taking offense at criticism

Asking for approval

Being too self-critical

Being afraid of positive connections

Attempting to fit in

Rejecting compliments

Regularly being filled with jealousy

Emotional reasoning

Hosting pity parties for yourself
How to Combat Feeling I Hate Myself So Much It Hurts
If you want to overcome the feeling of "I hate myself so much it hurts", there are several actions and measures you can take. You should also remember that you are not at fault for your feelings, but it is now your responsibility to make the necessary positive changes to improve your daily life.
See a Therapist
If you are dealing with serious mental health issues it might be best for you to visit a therapist either in person or online. While you can alter your mindset alone, a trained therapist can help you do it faster while also helping you deal with past issues and develop more beneficial thinking patterns. BetterHelp is the best place to find an online therapist.
Need Someone To Talk To?
BetterHelp connects you with licensed therapists online.
Think about the relief of sharing your burdens with a professional.
>> Start your journey with BetterHelp now and receive 20% off of your first month.
.

As a BetterHelp affiliate, we may receive compensation from BetterHelp if you purchase products or services through the links provided.
Challenge Negative Thinking
When you start to get more familiar with your emotions and their triggers, begin acknowledging what you are thinking about when dealing with negative events. Question yourself on whether the thoughts you are having are sensible or if they are distorted.
Try confronting the voice of the bully inside you by voicing your arguments to the opposite. If you are struggling with developing your voice, imagine being in the shoes of a person you know who is stronger than you, like a famous person, a superhero, or even a close friend, and arguing with your inner voice.
Spend Time With Positive People
Rather than constantly being around negative people, try hanging out with some individuals that lift you up. If you are not acquainted with positive people, you can try a support group.
If you don't know where to start, the National Alliance on Mental Illness can help you out no matter the kind of mental health concern you might be dealing with.
Learn how to deal with toxic parents when you live with them.
Practice Self Care
Rather than constantly engaging in self-damaging behavior, try engaging in self-care behavior. This involves taking care of your mental and physical health by doing activities that will lift you up. A few examples are minimizing the amount of screen time spent on social media, eating healthy, sleeping properly, exercising regularly, spending quality time outside, and even saying kind words to yourself.
Practice Self-Compassion
Rather than showing hatred to yourself, show some compassion instead. This includes examining a situation from different perspectives, recognizing the good things you have done, and terminating your black-or-white way of thinking.
Was that one bad event really the end of it all? Could you perhaps reevaluate the situation and consider it a simple setback rather than a catastrophe? When you're not so hard on yourself, you can unlock yourself to feel more positive feelings and develop a positive inner voice. According to some research, counseling based on the idea of compassion can help to improve your self-confidence which, in turn, can help reduce your feelings of self-hatred.
Practice Meditation
If you are struggling with getting away from your negative thoughts, you can try practicing meditation. A meditation practice can be used to mute your inner negative voice. It's also just like working out; the more you do it, the less effort you will need to reach a state of a quiet mind.
Find Meaning
The cure to continuous negative thinking might be to start working towards your life goals. These can include getting married and having kids, getting out of a relationship, looking for a new career path, paying your debts, traveling the world, or moving to a new place.
Try Journaling
You can also try to have a journal where you can reflect on your daily life and recognize your different feelings about each day. Look back at what happened each day, consider what events could have been triggers for specific emotions, and be aware of what causes you to hate yourself.
During the journaling process, you should recognize specific patterns and become more mindful of how your emotions change. According to research, putting your thoughts and emotions into pen and paper, as you do while journaling, can be beneficial to minimizing psychological suffering.
Find out what to do when the emotional pain is too much to bear.
Final Thoughts
You may also feel lost and alone when the feeling of "I hate myself so much it hurts" is consuming your thoughts. You may think that nobody cares about you. It's easy for you to believe that you are the only person suffering from self-hatred thoughts. In truth, there are several people everywhere that have the same feelings just like you, so don't feel like you are alone.
If you are struggling with this, it might be helpful to look for an accountability partner, or simply someone you trust who can check in on you frequently and ensure that you are still practicing your positive habits. At first thought, you might think that it is difficult to ask someone for help, however, you will likely be surprised at the compassion and willingness of other people to offer their help to you if you simply ask them. An online therapist from BetterHelp could be the perfect accountability partner that you need right now.
There's no reason to continue living your daily life with thoughts of self-hatred. Right now, you can make the first step into a new and improved lifestyle that is filled with positivity and self-care instead of negativity and self-hatred.
Feeling stuck and unsure of how to move forward?
 BetterHelp's online therapists can offer you the guidance you need.
Picture a life where you have a trained advisor helping you through life's toughest challenges.
Begin Your Healing Journey with BetterHelp Now and Receive 20% Off of Your First Month.
.

As a BetterHelp affiliate, we may receive compensation from BetterHelp if you purchase products or services through the links provided.