Last updated on April 6th, 2023 at 01:36 am
As a
BetterHelp
affiliate, we may receive compensation from BetterHelp if you purchase products or services through the links provided. theMentalDesk.com may be compensated for referrals by the companies mentioned below. As an Amazon Associate we earn from qualifying purchases.
If you are a teenage girl or the mother of one, then you know that there are many challenges facing today's teen girls. If you have been searching for the "best counselor for teenage girl near me", then you may be dealing with one of the more complicated issues that teens encounter and you are ready to find help resolving it.
Our teenage girls live in a contradictory, complicated, and media-dominated world, and the challenges that they face go beyond the transformation of their physical bodies. These challenges include: encountering aspects of adulthood while at the same time leaving childhood, discovering their own unique identity, and establishing independence while preserving healthy family bonds.
Why Seek A Counselor For Teenage Girl Near Me Or Online?
The majority of teenage girls have not yet determined what is important to them or discovered things that they are good at. From my experience, teen girls usually need help identifying their own strengths and skills, recognizing the external influences that are shaping them, and figuring out how to make values-driven decisions. Evolving one's core self does not happen overnight, it can take months or years to bring to light what your gifts are, what makes you unique, how to control your emotions, and to find your place in this world. Teenage girl counseling near you or online provides a safe, protected place for those important conversations to occur.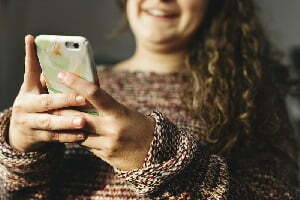 Signs Your Teenage Girl May Need Counseling
If you are a parent of a teen girl and are concerned that they may be going through a difficult emotional time, then it may be time to seek teenage girl counseling near you or online. Here are some signs that you can look for if you suspect that your teen girl may be having difficulties:
Being overly shy

Being the victim of bullying

Doesn't seem to "fit in"

Poor or worsening grades

Low self-confidence or self-esteem

Using drugs or alcohol

Changes in friends, appetite, weight, mood, etc

Self-harm

Rapid weight fluctuations

Lack of social skills or becoming anti-social

Emotional outbursts such as anger or rage

Over or undersleeping

Increased anxiety

Illegal or violent behaviors – stealing, fighting, etc.

Suicidal

Risky or unhealthy sexual or dating behaviors

Difficult to keep friends or sudden change of friends

Tragic or difficult events in the world or your family
Need Someone To Talk To?
BetterHelp connects you with licensed therapists online.
Think about the relief of sharing your burdens with a professional.
>> Start your journey with BetterHelp now and receive 20% off of your first month.
.

As a BetterHelp affiliate, we may receive compensation from BetterHelp if you purchase products or services through the links provided.
Teenage Girl Stressors
Here is a list of common stressors that today's teenage girls contend with:
Self-harm

Eating disorders (i.e. Anorexia, Bulimia, Binge eating)

Fears & jealousy

Issues with body image

Grief & loss

Self-esteem issues

School challenges
What To Expect From Teen Girl Counseling
Whether you decide to find the best teenage girl counseling online or near you, the therapy sessions will be similar. During your first session, you will likely go over any paperwork, such as policies and privacy laws, discuss privacy and confidentiality, as well as review how teen therapy works.
Next, the therapist will review with you the concerns that resulted in you or your daughter seeking teen girl counseling. The therapist will also want to know of any attempts that you have made to address the problem and if they were helpful or not. Being that each teen or tween is unique, the therapist may conduct a thorough assessment that includes questions about their school, social life, and what makes them happy and motivated. Of course, you will be encouraged to ask any questions, as well as to share any other information that you think may be helpful.
In the next session or two, the counselor will screen for any significant mental health symptoms, which will aid in guiding the treatment plan, or determine if any further referrals are necessary. The therapist's goal is to ensure that the therapeutic process for your teenage daughter is warm and welcoming so that your daughter will reap the most benefit.
Teenage Girl Treatment Plan
Each teenage girl is unique, so the treatment plan will be based on their individual strengths and personality, and it will be formulated to deal with their particular issues. Sometimes, they will be given personalized therapeutic "homework" throughout their therapy sessions for use as a resource or additional support.
Frequently, certain helpful tools, such as books, may also be recommended to supplement the therapeutic experience.
How To Find The Best Counselor For Teenage Girl Near Me Or Online
When a parent is looking for the best teenage girl counseling near me, they will often ask their friends or their daughter's school for a recommendation. These can be good sources to find a good teen girl therapist. Another option would be to call your insurance and ask them, "where is the best counselor for teenage girl near me?"
In my opinion, however, you will find the best counselor for teenage girl online. The advent of online therapy has made it much more convenient, accessible, and affordable to find the best therapist for your teenage daughter. Many of the best teen counselors are providing virtual sessions over the Internet. This makes scheduling much simpler for both you and the therapist, and the therapist is able to charge less due to working virtually.
The easiest way to find the best therapist for your teenage daughter online is to click the orange button below. After you fill out the short assessment, you will then soon be matched with the best therapist able to address your particular concerns. There's no reason to let any issues linger and worsen. You owe it to yourself and your daughter to get started today.
Feeling stuck and unsure of how to move forward?
 BetterHelp's online therapists can offer you the guidance you need.
Picture a life where you have a trained advisor helping you through life's toughest challenges.
Begin Your Healing Journey with BetterHelp Now and Receive 20% Off of Your First Month.
.

As a BetterHelp affiliate, we may receive compensation from BetterHelp if you purchase products or services through the links provided.