Last updated on July 19th, 2022 at 12:09 pm
As a
BetterHelp
affiliate, we may receive compensation from BetterHelp if you purchase products or services through the links provided. theMentalDesk.com may be compensated for referrals by the companies mentioned below. As an Amazon Associate we earn from qualifying purchases.
Occasionally, your feelings and thoughts need help from the outside. If you are struggling with behavioral problems, there are some forms of therapy that deal with your issue. The therapist can guide and support you, as well as help you develop new mechanisms to deal with your issue and live a happy life despite any mental health issues you might have. It all starts with finding the best DBT therapist near me.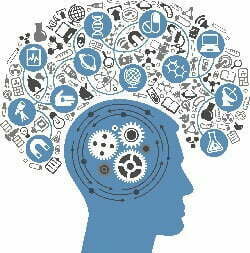 Dialectical Behavioral Therapy (DBT) Explained
Having conflicting or complicated emotions can be tough for everyone, but some individuals are more prone to these problems and are looking into finding the best DBT therapist near me or online to help them with their issues. Dialectical Behavioral Therapy (DBT) is a form of therapy aimed at people who experience intense emotions, to the point that they hinder their everyday life. DBT helps these individuals acknowledge their emotions and keep them in check. Specifically, DBT-certified therapists near you utilize analytical reasoning to understand the conflicts amongst different people.
DBT is a type of therapy that relies on teaching people new ways to better manage their life and live happily. It was originally founded by Dr. Marsha Linehan to address Borderline Personality Disorder (BPD). However, nowadays it is widely utilized by many psychologists and psychotherapists to treat different kinds of mental and emotional disorders, as well as eating disorders and addictions.
Main Elements Of DBT
DBT is based on four key principles that help a person control their emotions and reduce interpersonal conflicts. These principles are:
Regulating emotions, which is a strategy that helps individuals better manage their extreme emotions, reducing the issues they might face in their daily life.
Social effectiveness, which teaches people how to properly communicate with others while maintaining their self-esteem and confidence. This can also help develop more powerful relationships with other people.
Mindfulness, a commonly used treatment that focuses on awareness and being able to acknowledge feelings without judging them.
Discomfort tolerance is a method used to encourage people to acknowledge and cope with their negative feelings, instead of ignoring or avoiding them.
Need Someone To Talk To?
BetterHelp connects you with licensed therapists online.
Think about the relief of sharing your burdens with a professional.
>> Start your journey with BetterHelp now and receive 20% off of your first month.
.

As a BetterHelp affiliate, we may receive compensation from BetterHelp if you purchase products or services through the links provided.
Who Should Seek The Best DBT Therapist Near Me & Online?
The best DBT counseling near you or online essentially aims to help people with mental, emotional, and behavioral disorders to manage their negative emotions and control the situations that cause them. Some of these disorders are:
Bulimia and anorexia

Bipolar disorder

Provocative behavior

Hyperactivity disorder

Schizophrenia

Some types of autism

Social anxiety

Panic disorders

Gaming or internet addiction

Drug or alcohol abuse
Online dialectical behavior therapy near me can be utilized for ages that range from toddlers to the elderly. It can also be useful for people who face learning disabilities. These include dyslexia, non-verbal learning disorder (NLD), memory issues, and attention deficit hyperactivity disorder (ADHD).
The Best DBT Counseling Near You & Online Teaches Acceptance
Instead of avoiding or trying to get rid of your problems, DBT teaches you ways to deal with those issues. Some of the negative emotions cannot be avoided and the best way to address them is to learn to cope with them. Acknowledging your strong feelings and emotions will help you deal with them better, as well as develop a better thought process.
As stated by Dr. Lineham, acquiring the skills to deal with your negative emotions can improve your life drastically, and enable you to enjoy interpersonal relationships that were previously full of conflicts. DBT is more than just a form of psychotherapy; it is an asset to every individual with behavioral issues, as it allows them to utilize their emotions positively and productively.
DBT Teaches Self-Care
Because private DBT therapy near me teaches people how to cope with their struggles, in some ways the patient becomes their own psychotherapist, which can lead to the patient not requiring as much counseling as in other cases. Similar to a traditional doctor, a psychotherapist is devoted to helping you feel better. Thus, if they can help you learn how to care for yourself, then they will feel more fulfilled and successful.
How DBT Works
DBT is a subtype of cognitive behavioral therapy (CBT) that helps you learn to acknowledge and accept your feelings and emotions. Individuals who face specific types of mental health conditions might have a hard time dealing with complicated emotions or conflicts in their interpersonal relationships. The best Dialectical Behavior Therapy near you or online can teach you the way to accept the full range of your emotions and how to utilize them constructively. With dialectic therapy, you can learn about the effects your emotions have on your behavior and how to deal with your inner problems.
DBT therapy normally includes several individual sessions, group therapy sessions, and couples counseling in cases of people in relationships. The best online DBT therapist teaches you new ways to deal with the issues that lead to problematic behavior. The therapist will also encourage you to utilize the things you learn daily to address any problems that might come up. Through therapy, you will learn to find a balance between the conflicting sides in your daily life and develop ways to deal with them. The main purpose of DBT is to teach you that some feelings are unavoidable and you should learn to accept them for what they are.
How To Find The Best DBT Therapist Near Me & Online
When you are on the search for a particular type of counselor, such as the best DBT therapist near me, it can be challenging to find what you seek by simply speaking to your primary doctor. The number of DBT-certified therapists in some areas can be minimal, yet in other areas, there may be an oversupply. That's why I am a firm believer in utilizing an online mental health platform like BetterHelp. They have a robust counselor directory, and the platform is more convenient and affordable than traditional in-person therapy. Some of the best DBT therapists near you are also found online, on BetterHelp.
It's easy to get started. Once you click the button below, answer a few questions, and you will soon be matched with a DBT-certified therapist online. You can then do your DBT therapy online in the comfort of your own home.
Feeling stuck and unsure of how to move forward?
 BetterHelp's online therapists can offer you the guidance you need.
Picture a life where you have a trained advisor helping you through life's toughest challenges.
Begin Your Healing Journey with BetterHelp Now and Receive 20% Off of Your First Month.
.

As a BetterHelp affiliate, we may receive compensation from BetterHelp if you purchase products or services through the links provided.