Last updated on April 4th, 2023 at 12:27 am
As a
BetterHelp
affiliate, we may receive compensation from BetterHelp if you purchase products or services through the links provided. theMentalDesk.com may be compensated for referrals by the companies mentioned below. As an Amazon Associate we earn from qualifying purchases.
Are you overly concerned about your appearance? Do you never feel good about the way you look? You may be suffering from Body Dysmorphic Disorder (BDD), and you could likely benefit from speaking with the best body dysmorphia therapist near me. Therapists specializing in body dysmorphia can help you overcome this unique disorder.
An individual with a body dysmorphic disorder is overly concerned about their self-image. An individual with BDD is mainly preoccupied with a minor or imagined defect in their appearance. This disorder has a lot of similarities to OCD (obsessive-compulsive disorder).
Because an individual with this disorder tends to have compulsive and obsessive features, it is categorized under obsessive-compulsive and other related disorders. Other similarities to OCD include the collective symptoms, comorbidities, neurobiology, and the response to treatment.
Men and women can be equally affected by BDD. The disorder will mainly develop in early adulthood and the teenage stage. Most people have referred to BDD as imagined ugliness. The disorder is more common than bipolar disorder and schizophrenia, as it affects one to two percent of the population.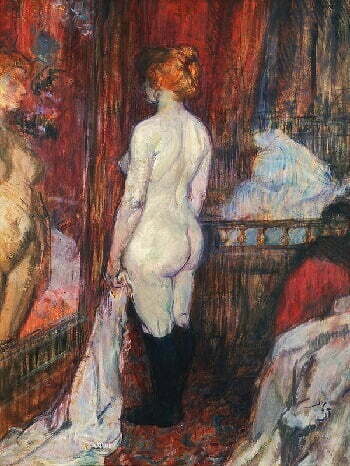 Why Find A Body Dysmorphia Therapist Near Me Or Online?
The disorder negatively affects how individuals function within society, relationships, and the home setup as they have deep-rooted feelings of being physically unattractive most of the time. Individuals suffering from BDD live in constant fear of being humiliated and ridiculed because of their appearance. From what I have experienced, a significant percentage of individuals diagnosed with BDD also deal with obsessive-compulsive disorder and anxiety.
BDD does not go away on its own. Finding the best body dysmorphia therapist near you or online is the only way to overcome this disorder and start living your best life.
Need Someone To Talk To?
BetterHelp connects you with licensed therapists online.
Think about the relief of sharing your burdens with a professional.
>> Start your journey with BetterHelp now and receive 20% off of your first month.
.

As a BetterHelp affiliate, we may receive compensation from BetterHelp if you purchase products or services through the links provided.
Check out our other post if this will be your first time talking to a therapist.
Body Dysmorphic Disorder Causes
Studies conducted about Dysmorphic disorder have not come up with the exact cause of the disorder. However, according to many therapists specializing in body dysmorphia, there are theories as to why the disorder occurs.
One such theory talks about there is genetic basis for the disorder. The theory implies that the genetic basis of the disorder involves differences in the natural brain chemicals known as neurotransmitters since they are linked to the regulation of mood in an individual.
There may be differences in the brain structures in some areas where the brain may not be well developed. People that have a genetic predisposition to OCD as well will be more susceptible to BDD.
Therapists specializing in body dysmorphia argue that there are other known causes of body dysmorphic disorder, they are:
Abandonment

Neglect

Sexual abuse

Dysfunctional parenting style. That is either disregard or a situation where a parent places a lot of emphasis on aesthetics or appearance
Most of the people I have seen suffering from a social anxiety disorder, bulimia, anorexia nervosa, compulsive overeating, and other eating disorders have an association with Body Dysmorphic Disorder.
Here are some of the things that you will notice in someone who has BDD:
Social phobia/anxiety

They are introverts and avoid others

A person can be sensitive to criticism or rejection

Not assertive

Hiding certain parts of their body

Perfectionist

They excessively groom and exercise
How Is Body Dysmorphic Disorder Diagnosed
Most people diagnosed with body dysmorphic disorder have no noticeable defect. Still, they are critical of their self-image to an extreme point. Most individuals have similar and common body concerns in different parts of their bodies, such as their face, hair, scars, acne, and other issues.
Because of this, individuals suffering from body dysmorphic disorder go through cosmetic surgeries that are unnecessary to correct the defect they have or think they have. Even after going through the surgery, the results never satisfy them.
Common behaviors that people with BDD present are:
They have obsessive thoughts as well as behaviors that can be deemed compulsive about appearance defects they are conscious of

They withdraw socially and from family

Loneliness

Symptoms of depressive disorder

Self-imposed social isolation
Other psychological issues that individuals with BDD are likely to face:
Constantly recurring low self-esteem

Feeling ashamed

They develop a dependency on others

They use alcohol and abuse drugs in an attempt to self-medicate

Extreme anxiety can cause panic attacks

They are unable to work or focus since their primary focus lies on appearance

Suicide ideations
Individuals repetitively apply heavy makeup constantly and regularly look at their appearance in the mirror. Yet, BDD can remain undiagnosed for years. Why? Because most people with the disorder may feel embarrassed and may not want to talk about it. Also, there is not enough awareness in society that the disorder exists.
Most of the time, without treatment, BDD does not improve. The disorder can worsen with time and an individual will view themselves as being less attractive as time goes by. This is why it's important to find a body dysmorphia therapist near you or online.
Body Dysmorphia Disorder Treatment
A combination of cognitive-behavioral therapy, as well as medication under the supervision of a therapist specializing in body dysmorphia, can help treat Body Dysmorphic Disorder.
The main focus of cognitive behavioral therapy when it comes to BDD is:
Helping you understand how thoughts that are negative emotional tendencies and reactions can keep you in a problematic state over time

Learning behaviors that will help you improve

your mental health and the result will be to address issues such as social avoidance
Your thought process is modified to challenge the automatic negative thoughts about your appearance
Discuss

a custom treatment plan with your therapist and the goals you hope to achieve in therapy. Family involvement in the therapy process, especially for teens, can be impactful.

You will get to learn alternatives that will help curb rituals that you usually engage in while seeking reassurance
The food and drug administration does not have medication that is particularly approved to treat BDD. However, because of the theory that BDD is partially caused by problems related to the brain chemical serotonin, Selective serotonin reuptake inhibitors can be administered. In other cases, depending on the symptoms an individual presents, they will as well benefit from taking other medication in addition to SSRIs.
How To Find A Body Dysmorphia Therapist Near Me Or Online
As I mentioned earlier, BDD does not go away on its own. If you want to overcome this issue, you will need to consult with a therapist specializing in body dysmorphia. Depending upon where you live, it may be quite a challenge to find a body dysmorphia therapist near you.
I have recommended several people with BDD to try online body dysmorphia counseling and they each had success with their therapist. Online counseling for BDD may not be right for everybody, but it is certainly worth looking into. Plus, it's easy to get started. Just click the button below, take a few minutes to answer some questions, and shortly after an online therapist specializing in BDD will contact you.
I recommend not putting it off getting help any longer. There is no reason to continue to struggle with BDD, as it is often highly treatable. Complete the quick questionnaire on BetterHelp and get matched with a therapist today.
Feeling stuck and unsure of how to move forward?
 BetterHelp's online therapists can offer you the guidance you need.
Picture a life where you have a trained advisor helping you through life's toughest challenges.
Begin Your Healing Journey with BetterHelp Now and Receive 20% Off of Your First Month.
.

As a BetterHelp affiliate, we may receive compensation from BetterHelp if you purchase products or services through the links provided.