Last updated on July 19th, 2022 at 11:54 am
As a
BetterHelp
affiliate, we may receive compensation from BetterHelp if you purchase products or services through the links provided. theMentalDesk.com may be compensated for referrals by the companies mentioned below. As an Amazon Associate we earn from qualifying purchases.
Do you feel a building gap between you and your partner? Do you long for the days when you could communicate in a secure, honest, and intimate way? Are you concerned that you are slowly drifting apart from one another? Are you getting distant and unsure of how to fix this problem? The best gay couples counseling near me & online can help.
Maybe you are having a hard time re-establishing your trust in your partner who broke it by committing acts of infidelity and unfaithfulness. Maybe your concept of cheating is too different from each other. For instance, maybe your partner thinks that talking to other people on dating sites is not considered cheating as long as he will not see them in person. Or maybe one of you has shown an interest in having an open relationship, but you are unable to reach an agreement on conditions that you both agree on. On the contrary, one partner may have broken the open relationship's pre-existing terms, leaving you unsure of your position.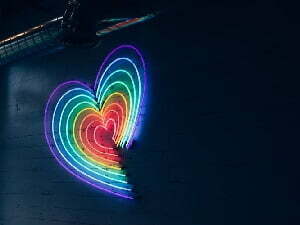 LGBT Couples Counseling Near Me & Online
You might have reached a time in your relationship where problems appear to be unfixable. No matter how hard you try they just do not seem to get better. You are probably feeling trapped and unsure about your relationship's future. And, despite your sincere desire to mend your relationship, you are unsure where to begin. You simply want everything to go back to the way it used to be.
Common Issues With Gay Couples
Whatever challenges your relationship is facing, may it be cheating issues or disagreements about an open relationship, it is probably not uncommon. Humans are not born with the innate ability to settle conflicts peacefully, and almost all of us were also never taught how to do so.
Poor or ineffective communication is possibly the leading cause of conflict. Furthermore, finding the right words to express your sentiments when you feel deceived, guilty, or humiliated is even more difficult. This problem can make couples feel more disconnected from each other.
Good and effective communication is essential for any LGBTQ relationship to work out. This is especially important in handling open partnerships which necessitate a higher level of communication due to their complex nature. Agreeing on the specific terms and conditions of the relationship can be challenging for couples. Couples that have problems in this area may discover later that if they had been more truthful from the start, problems could have been avoided. Nothing is ever too complicated if it is discussed properly. Although not all couples are capable of handling the complications of open relationships, better communication that was achieved by engaging in the best LGBTQ couples counseling has allowed many gay couples to discover new possibilities.
Need Someone To Talk To?
BetterHelp connects you with licensed therapists online.
Think about the relief of sharing your burdens with a professional.
>> Start your journey with BetterHelp now and receive 20% off of your first month.
.

As a BetterHelp affiliate, we may receive compensation from BetterHelp if you purchase products or services through the links provided.
Sadly, many people find it hard to express emotion because toxic masculinity paints this expression as a sign of weakness. Past traumas and baggage from their previous relationships are often carried by many gay people which makes opening up even more difficult. As communication gaps increase, many issues are usually not addressed which leads to couples arguing more or living in a relationship that lacks sexual intimacy and a sense of commitment.
Fortunately, there is an easy and effective solution to this problem: gay relationship counseling. Counselors and therapists who have expertise in LGBTQ couple counseling are here to assist you and your partner in regaining your lost connection. You are not alone in this journey. In fact, last year, there were beyond 60 million couples who attended counseling to restore their relationships.
Restore Your Relationship With The Best Gay Couples Counseling Near Me & Online
Vulnerable emotions are at the root of almost every disagreement. Attending the best gay couples counseling near you or online will let you learn how to deal with these emotions healthily, in ways that will bring you closer to your partner. It will teach you how to better communicate with each other, especially around topics that can be difficult to discuss. Communication is the most important ingredient in healing strained relationships. It benefits not only your connection at home but also every facet of your life. Furthermore, effective communication is essential for restoring a healthy and active sex life and intimacy.
The majority of gay couples counselors are goal-oriented and skills-based. The counselors will usually start by teaching couples how to communicate effectively. They may also talk about your past experiences that influenced your concept of love and commitment; however, they will always be more interested in who you are now rather than your past.
Finding The Best Gay Couples Counseling Near Me & Online
To begin, it is important to recognize that counseling can be costly, particularly if you are not covered by health insurance. It is understandable that not everyone can or wants to see a counselor. However, if you have enough capability to pay for one, it can be a valuable tool in improving your mental health.
Finding the right counselor, on the other hand, can be a challenging task especially when you are in desperate need of one. It is a cruel irony that emotional distress makes getting help much more difficult. Fortunately, there are numerous tools available to assist people in locating the type of counselor or counseling they require.
It may even be more difficult to look for gay couple counselors outside the urban areas, however, it is definitely not impossible. In my experience, some of the best gay couples therapists are found at BetterHelp. They specialize in helping gay couples online, from the comfort of their homes. I highly recommend them if you are ready to get serious about resolving your issues.
Whatever method you use to select a counselor, try to be as honest as possible with them, and keep in mind that if your connection does not seem helpful or if you have a reasonable doubt that they cannot help you achieve your goals, you always have an option to change your counselor. It is not simple to find the right one, but if you do, it might transform your life.
Feeling stuck and unsure of how to move forward?
 BetterHelp's online therapists can offer you the guidance you need.
Picture a life where you have a trained advisor helping you through life's toughest challenges.
Begin Your Healing Journey with BetterHelp Now and Receive 20% Off of Your First Month.
.

As a BetterHelp affiliate, we may receive compensation from BetterHelp if you purchase products or services through the links provided.