Last updated on March 30th, 2023 at 07:11 am
As a
BetterHelp
affiliate, we may receive compensation from BetterHelp if you purchase products or services through the links provided. theMentalDesk.com may be compensated for referrals by the companies mentioned below. As an Amazon Associate we earn from qualifying purchases.
I imagine that quite a few people are undoubtedly wondering, "Why do I miss my therapist so much between sessions?" Or perhaps, their therapist has relocated, been referred out, or done something else to discontinue the relationship, leaving them with a profound sense of sadness that they are unable to fully comprehend. This article is about how much we miss our therapists and what we can do about it.
Missing My Therapist Is Normal
The first big obvious issue that needs to be addressed is: that it's quite acceptable to feel connected to your therapist and to miss them. It's entirely fine if you have thoughts about them in between sessions. If you require more than one session per week, it is acceptable. You are permitted to need both a session and a check-in. You are allowed to use a transitional object. If you require a voice recording from your counselor, that is acceptable as well. Therapy is a quirky connection where you can hang out with all of your relational peculiarities and oddities. If your therapist is good, he or she won't criticize you for your wants and emotions.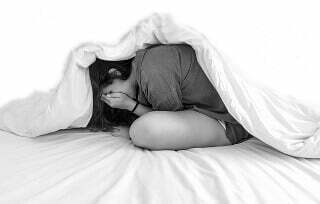 You might not be hesitant to get in touch with an old acquaintance you used to chat with frequently or to inform a supportive teacher or mentor of your achievements. But it could be more difficult when it comes to a therapist you hired to listen to you. However, experts stress that it's totally normal to miss your former therapist.
In counseling, they refer to the conclusion of the relationship as "termination". Not too positive sounding, right? However, the harshness of the phrase and the severity of the end do sort of correspond. "I always have an open door", most therapists would say. And occasionally, that is accurate. Communication usually dwindles when you and your therapist are in a mentally good state and you part ways, but you are free to drop in for a "maintenance" visit. If the therapist concludes that the match isn't quite right, that they don't have any openings to support long-term therapy with you, that they aren't the best person to help you, or that they have moved far away, you won't get this option.
Need Someone To Talk To?
BetterHelp connects you with licensed therapists online.
Think about the relief of sharing your burdens with a professional.
>> Start your journey with BetterHelp now and receive 20% off of your first month.
.

As a BetterHelp affiliate, we may receive compensation from BetterHelp if you purchase products or services through the links provided.
What To Do When I Miss My Therapist
When you're feeling down or struggling with a mental health issue, it's important to have a support system. A therapist can be that support system, and for some people, the relationship can be crucial for their overall well-being. However, if you miss your therapist, there are a few things you can do to get back on track. Here are 5 ways that you can cope when missing your therapist:
1. Contact Your Former Therapist
You might now be wondering, "Is it OK to contact my former therapist?" While it is perfectly OK to contact your former therapist, there are some limitations. You also need to consider what exactly you are looking to accomplish by contacting them.
Most therapists would always welcome emails from former patients informing them how they are doing. The majority of therapists would respond to an update, but if it developed into an email exchange between them and a former client, it couldn't go on for very long. It's OK to be reaching out, saying hello, or sharing an update. However, don't expect to rekindle that relationship or have things return to how they were when you were doing regular sessions together.
Because of this, it's critical to consider what you hope to gain by speaking with a previous therapist. It's perfectly acceptable to want to let them know how you're doing or to express gratitude for their assistance, but I would advise against it if you're looking for additional support (unless you're attempting to become their client once more) or if you're trying to alter the terms of that relationship, such as by requesting to hang out together or to become friends.
Resuming treatment, with that individual or a new therapist, is a terrific idea if it is something you feel you need.
Find help for depression online now.
2. Acknowledge Your Feelings
Be nice to yourself if you miss your therapist and aren't seeing a new one right now. Without passing judgment, permit yourself to feel whatever it is you're feeling. Acknowledge that your feelings are neither positive nor negative. They are there to assist you in realizing the significance of your therapist to you. They are typical. Anyone who has gone through what you have would understand what you're suffering. Don't rush through your emotions; give them some room.
3. Confide in Friends or Family
Additionally, share with a supporting group or person in your life if you have one. Describe the significance of the relationship to you. Talk to a friend or family member about how you're feeling. They may be able to provide some support and understanding.
4. Find A Support Group
Another option is to join an online forum or support group specifically for people who are in therapy or have been in therapy. These groups can offer a wealth of information and support and can be a great resource for finding out about different therapists and treatment options.
5. Find A New Therapist
It's advantageous if you have a new therapist to assist you when your relationship with your previous therapist comes to an end. However, building that relationship with a new therapist will be challenging if you are still grieving the relationship with your prior therapist. But don't worry: it's easy nowadays to find a great new therapist. With platforms such as BetterHelp, there are thousands of qualified therapists available to you at any given time. You'll probably even find online therapy to be more convenient and affordable than you are used to.
Final Thoughts
In conclusion, missing your therapist can be more difficult than you imagined. You may have realized that they were someone who truly cared for you and wanted to help you through your struggles. Their absence has caused you to feel lost and alone. I hope that you can find another therapist who can help you work through your issues and provide you with the continued support that you need.
Feeling stuck and unsure of how to move forward?
 BetterHelp's online therapists can offer you the guidance you need.
Picture a life where you have a trained advisor helping you through life's toughest challenges.
Begin Your Healing Journey with BetterHelp Now and Receive 20% Off of Your First Month.
.

As a BetterHelp affiliate, we may receive compensation from BetterHelp if you purchase products or services through the links provided.
How to locate a virtual therapist.