Last updated on March 30th, 2023 at 06:55 am
As a
BetterHelp
affiliate, we may receive compensation from BetterHelp if you purchase products or services through the links provided. theMentalDesk.com may be compensated for referrals by the companies mentioned below. As an Amazon Associate we earn from qualifying purchases.
The therapeutic alliance is one of the key elements of achieving successful outcomes from attending therapy. The likelihood that the patient will adhere to treatment, feel supported and valued, and eventually heal increases with the level of trust in the relationship. But this begs the question: What if my therapist doesn't believe me?
One of the main objectives of any therapist is to create this ideal relationship and to do so, the therapist must be aware of the client's needs and have confidence in what the patient is telling them.
Why Doesn't My Therapist Believe Me?
There are several reasons why a therapist might not believe you. It could be that the therapist doesn't have enough information about the situation or that they don't think that you are being completely honest. In some cases, the therapist might feel that you are using your mental health issues as an excuse to avoid responsibilities or problems in your life. If this is the case, the therapist will likely try to encourage you to address these underlying issues.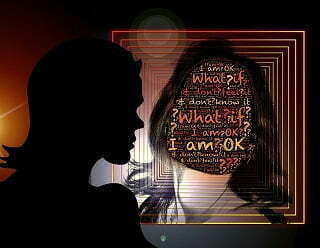 What it Feels Like When My Therapist Doesn't Believe Me
When you go to therapy, you hope that your therapist will believe what you are saying. However, what happens when a patient is not believed by their therapist? It can feel invalidating and frustrating.
I can remember back about 10 years ago when I first started therapy, I was really excited. I had been struggling with depression and anxiety for a while and I was hopeful that this would be the thing that finally helped me get better. But after a few sessions, I started to feel like my therapist didn't believe me. Whenever I would talk about how I was feeling or what was going on in my life, she would just give me this blank look like she didn't know what to say. It was really frustrating and it made me feel like I wasn't being taken seriously. I felt like she was not on my side and that she was just trying to find ways to disprove what I was saying. This made it very difficult for me to open up and share my feelings. In the end, I decided to switch therapists because I did not feel like she was helping me in any way.
Need Someone To Talk To?
BetterHelp connects you with licensed therapists online.
Think about the relief of sharing your burdens with a professional.
>> Start your journey with BetterHelp now and receive 20% off of your first month.
.

As a BetterHelp affiliate, we may receive compensation from BetterHelp if you purchase products or services through the links provided.
Why It Matters
A lack of trust can hurt the relationship between the therapist and patient, and may even delay or sidetrack the treatment process. According to therapists that we spoke to, mistrust can lead to patients withholding important information from their therapists, which can impede progress in therapy. In some cases, mistrust may even prompt patients to terminate treatment prematurely. It can also cause the patient to become less receptive to therapy, which increases the likelihood that they will relapse while still in treatment.
Read: Online therapy for narcissist abuse recovery.
What To Do When Your Therapist Doesn't Believe You?
If you've ever felt like your therapist just doesn't believe you, you're not alone. It can be really frustrating when you're trying to talk about your problems and your therapist just doesn't seem to be on the same page as you. But what can you do if your therapist just doesn't believe you?
1. Talk To Them About It
The first step is to talk to your therapist about it. You can explain how it feels when they don't believe you and ask them why they don't believe you.
Raising this issue in a therapy session can aid in the development of mindfulness regarding what is occurring in the other person's situation. They can help to build understanding and eventually increase trust between you and your therapist.
It is preferable to approach them directly and express your worries and feelings regarding their propensity to doubt what you tell them, as well as how this makes you feel.
2. Log Your Feelings & Experiences
Symptoms of mental health conditions can vary from day to day, hour to hour, or even minute to minute. This unpredictability can make it difficult for people with mental health conditions to track and manage their symptoms. However, there are a few different ways that people can track their symptoms.
One way is by keeping a journal of their symptoms. This can help people see patterns in their symptoms and figure out what triggers them. It can also help them communicate with their therapist about their condition.
Another way to track symptoms is by using an app. There are many different apps available that allow people to track their moods, thoughts, sleep, and physical activity. This can be helpful for identifying patterns in one's behavior and moods.
By sharing a log with your therapist, they are most likely to believe you in the future.
Read: How to tell if your therapist doesn't like you
3. Question Your Objectivity
You should also take into account the possibility that you are not being objective enough. For instance, if your therapist seems to be probing too deeply into the matter or seems to want to speak with your family about your statements, it may not be that they don't believe you but rather that they have an ethical obligation to do so.
Part of their duty includes comprehending and verifying the patient's allegations, particularly when it comes to significant difficulties like self-harm, abuse, and other hazardous situations and behaviors.
They must conduct an investigation based on your story or the testimonies of those close to you so they are able to treat you properly and maintain your support.
4. Get A Second Opinion From A Different Therapist
After discussing the matter with your therapist, if you discover that they have not been cognizant or have not made any modifications or accommodations to help you feel secure, listened to, and supported, it may be that they are acting unethically, in which case it would be best for you to find a new therapist.
In this situation, you might inform them that you want to end your sessions with them and provide them with honest feedback at the same time.
If you discover that this therapist's approach is not the kind of help you need or require, you have every right to switch therapists.
There are specific ethical rules that each therapist must abide by. Therapists who violate ethical standards run the risk of hurting a patient.
Following the conversation, observe how flexible they are to your requirements while yet respecting their boundaries as your counselor.
Make sure you feel comfortable and that you have faith in your instincts by paying attention to how they are handling your urgent demands and fears.
The best place, in my opinion, to find a new therapist is with BetterHelp. They have thousands of therapists available to help you, regardless of where you live. They also do a really good job of matching you with a therapist who is capable of handling your particular issue. And, if you don't like them, you are free to change therapists at any time.
Read: Finding an online therapist the right way.
Conclusion
In conclusion, it is important to have a therapist who believes in you. If your therapist does not trust you, find one who will. A therapist who does not believe in their patient is essentially useless and will not be able to help them. This is because the therapist will not be able to provide the necessary support and motivation for the patient to get better. Furthermore, a therapist who is not supportive can actually do more harm than good by making the patient feel invalidated and misunderstood. It is therefore important to do your research before selecting a therapist and to choose one who makes you feel supported and understood.
Read: How to tell my therapist something hard
Feeling stuck and unsure of how to move forward?
 BetterHelp's online therapists can offer you the guidance you need.
Picture a life where you have a trained advisor helping you through life's toughest challenges.
Begin Your Healing Journey with BetterHelp Now and Receive 20% Off of Your First Month.
.

As a BetterHelp affiliate, we may receive compensation from BetterHelp if you purchase products or services through the links provided.