Last updated on March 30th, 2023 at 05:55 am
As a
BetterHelp
affiliate, we may receive compensation from BetterHelp if you purchase products or services through the links provided. theMentalDesk.com may be compensated for referrals by the companies mentioned below. As an Amazon Associate we earn from qualifying purchases.
Of all the people in our lives, our parents should be the people we can rely on the most. Unfortunately, not everyone is blessed to be born to parents who are well-adjusted human beings who have their children's best interests at heart. In this article, we will teach you how to deal with toxic parents when you live with them.
Toxic parents can inflict emotional wounds on their kids that can last a lifetime if they go untreated. They seek to control every facet of their life through manipulation, humiliation and being emotionally controlling.
Being unable to make your own decisions, set your own goals, and control your own relationships as an adult child can destroy your self-confidence, and going against your toxic parents' wishes can leave you riddled with guilt.
While it's almost impossible for young children and teenagers to separate themselves from their toxic parents, it's also exceedingly difficult for adults to achieve separation too. Adults who have gone through their whole lives under the heel of toxic parents often develop substance abuse issues and struggle to maintain healthy relationships.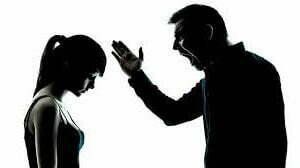 Break Free From Toxic Parents
As children, we count on our parents to provide for us, which makes it massively challenging to break free from their hold. However, once we reach adulthood, we have the resources and ability to choose the kind of relationships we want with our parents.
Armed with the appropriate knowledge, you can break the cycle of abuse. While it's unlikely that you'll ever be able to change how your parents behave, you can change the way you behave towards your parents so you can live life as you see fit.
What to do if my mother is negative and depressing?
10 Ways How To Deal With Toxic Parents When You Live With Them
Breaking free from toxic parents is difficult under any circumstances. However, when you live with them, the task is even more challenging. Below you will find our top 10 ways to deal with toxic parents when you live with them.
1. Stop Being a Parent-Pleaser
As children, we learn that behaving in a way expected by our parents leads to rewards (smiles, cuddles, treats, etc.), but it's impossible to please toxic parents, so you'll always be chasing their approval.
Only by living your life according to your values, morals, and belief system will you ever be truly happy. Trying to please your parents gives them leverage over your happiness as they can choose whether you've met their standards or not, which in turn determines how you feel emotionally.
Choose your own goals, retake the power, and forge your own path.
Need Someone To Talk To?
BetterHelp connects you with licensed therapists online.
Think about the relief of sharing your burdens with a professional.
>> Start your journey with BetterHelp now and receive 20% off of your first month.
.

As a BetterHelp affiliate, we may receive compensation from BetterHelp if you purchase products or services through the links provided.
2. Set Enforceable Boundaries
Setting clear boundaries (in all parts of your life) informs the people around you what behaviors you will and won't tolerate. Making sure your toxic parents know how you want them to treat you gives them a choice to make; they can adhere to your boundaries or leave.
As children, we're taught to do as our parents tell us, so telling your parents what you expect of them may feel uncomfortable at first, but you're well within your rights to do so.
Boundaries are disagreeable for toxic people because they want to dictate the narrative and be in control. Don't let their disrespect of the limits you've set discourage you; as long as you stand firm and tell them "No" when necessary, you'll be able to control your relationship with them rather than the other way around.
See also, How To Deal With A Narcissistic Mother.
3. Accept Them For Who They Are
As much as you want them to, your toxic parents are not going to change. Their negative behavior is ingrained into their personality, and they don't see anything wrong with the way they treat their children.
You can't control how others behave, but you can control how you respond to their poor treatment of you. Focus on that instead.
4. Limit The Information You Share With Them
Toxic people can use what they know about your life to criticize, gossip about, and manipulate you. They use information like ammunition as they seek to control every aspect of your life.
By limiting what you tell your toxic parents to only mundane pieces of information about your life, you restrict their ability to aim cruel blows in your direction. Don't feel obligated to share any personal information with your parents; in fact, you don't need to share anything at all with them if it makes you feel uncomfortable.
5. Work Around Your Parent's Limitations
We already know that your toxic parents will not change, so if you know that a specific event, time of day, or emotional state will trigger your parent's poisonous behavior, you can use that information to avoid interacting with them.
Conversely, if you're aware that your parents are better behaved and more agreeable at other times, you can plan phone calls, meals, and family get-togethers to limit their toxicity.
However, you must remember that it's your life and that it's OK if you don't want to risk interacting with them at all if you don't feel comfortable being around them. You're not obligated to invite them to parties, graduations, or weddings if you don't want to.
Check out this article if you think nobody cares about you.
6. Plan Your Exit Strategies
Having a set plan to leave your parents' presence (or a way to ask them to go) is a safety net you can employ if you start to get uncomfortable with their behavior. Confrontational situations rarely get better without intervention, so leaving at the first sign of trouble is the easiest way to avoid toxic behavior.
It's important to know that telling your parents you're leaving because their behavior is toxic is a perfectly acceptable exit strategy. This is a key strategy to implement for how to deal with toxic parents when you live with them.
Read more about the type of things toxic parents say.
7. Don't Try To Reason With Your Toxic Parents
Emotionally immature, irrational, and people under the influence of alcohol or drugs can not be reasoned with, so it's best not to waste your precious time and energy trying to get through to people who have no desire to listen.
In an ideal world, we'd all have healthy relationships and emotional attachments to our parents. Still, unfortunately, many of us have to accept the reality that we'll never know the comfort of being close to our mom or dad.
Don't engage in arguments with toxic parents because even if you're right, they will never accept that they're wrong, and the intensity and negativity will only increase. It's unlikely that your parents will ever accept your point of view.
If you find yourself in a confrontation with your parents, employ your exit strategy as swiftly as possible.
If your parents are seniors, you may want to find geriatric counseling near you.
8. Don't Jump Through Hoops For Your Parents
Besides setting boundaries, it's critical that you remember that you don't have to do everything (or anything) they ask of you.
The more you help toxic people, the more they will expect of you. And even if you managed to do what they demanded, it's unlikely that they'll show you any appreciation anyway. You are their child, not their personal assistant; they can't boss around and get you to do the chores they don't want to do.
Additionally, don't feel compelled to reply to their messages or answer their phone calls if you don't want to.
9. You Don't Need To Be With Your Parents On Special Occasions
Whether you celebrate Christmas, Eid, Hanukkah, Thanksgiving, or any other holiday or special occasion, don't feel obligated to spend that time with your parents.
There's a lot of pressure to be with family on the holidays, but you know what? You don't have to succumb to that insistence if it makes you unhappy. Never try to please other people at the expense of your mental well-being.
Spending time with people who care about you is much more beneficial to your happiness.
10. Practice Self-Care
Toxic people are emotional vampires. Dealing with them drains you of all your physical and emotional energy, which will negatively impact your everyday life.
Taking steps to indulge in a little self-care can help restore your sense of well-being and happiness. The most critical areas of self-care are balanced nutrition, adequate sleep, and regular exercise. These three steps alone will help you feel energized.
More than that, you should focus on connecting with your favorite friends and close members of your family. Find time for hobbies that bring you joy, such as playing an instrument, reading, creating, or relaxing in a hot bath.
Begin healing from emotionally immature parents.
Take Control Of Your Life
Dealing with toxic parents when you live with them is an exceedingly challenging and emotionally draining experience, but starting down a road to a better life begins with you.
You're the only person capable of deciding what's best for your life and implementing the changes needed to support your goals. Breaking free from toxic relationships isn't going to be without some resistance, and it can be scary to stand up to the people who brought you into this world. But by implementing small changes each day, your confidence will continue to grow until you are in control of your destiny.
Having somebody on your side, such as a counselor, is a great idea. They can provide the guidance and support that you need when learning how to deal with toxic parents when you live with them. If you'd like to seek the help of a therapist, I recommend that you check out BetterHelp. They have the largest network of online therapists who are ready and able to help you cope with toxic parents.
Feeling stuck and unsure of how to move forward?
 BetterHelp's online therapists can offer you the guidance you need.
Picture a life where you have a trained advisor helping you through life's toughest challenges.
Begin Your Healing Journey with BetterHelp Now and Receive 20% Off of Your First Month.
.

As a BetterHelp affiliate, we may receive compensation from BetterHelp if you purchase products or services through the links provided.